I have been home from the 25th anniversary conference for the African American Art Song Alliance three days now and am still perpetually on the verge of residual tears for what an ineffably beautiful experience it was for me. The beginnings of this endeavor to attend and participate in the conference come mostly with what feel like confessions— which I share primarily for the purpose of framing how incredibly blessed I feel from having had the privilege to attend this event.
One June morning at the peak of a caffeine high, I saw the calls for submissions to perform and present on the AAASA Facebook page. I had long wanted to participate in one of these conferences, and had been contemplating how compelled I felt to explore and deliver poetry, music and narratives that felt closer to my soul's identity than much of the Western European repertoire— or even popular contemporary entertainment of any kind for that matter— would allow. Fueled by enthusiasm and the fleeting inspirations that can be typical for artists like myself, I proposed a lecture recital program on the subject of "Black Feminism in Art Song and Literature."
I had no imagination that I would be considered an "expert" on the subject, although as a Black Indigenous woman myself, I felt a sense of authorization to enter into cultivating a message through my lived experience, my existing knowledge of such literature, and my hunger to expand that knowledge for the sake of deepening an understanding and acceptance of myself. I reasoned, if my proposal is accepted, then I will take that journey and cross that bridge to compose a grounded, coherent statement on the subject's importance to me and on why it felt necessary to share it. So once it was clear a month or so later that, yes— it's time to cross the bridge, I felt quite intimidated. Nonetheless I was determined to equip myself with a working knowledge of the identity and experiences I share with so many women, known but mostly unknown, whose lives have been limited by misogyny and racism and how their truths have shown up in the poetry, music, and writings currently at our disposal.
I researched as high and low as life would allow, and was eventually satisfied with the materials I had compiled— certainly not able to cover the full scope of the subject, but more than enough for the amount of time I would have to speak and sing. And I was incredibly fortunate to have the support of CAAPA, the Coalition of African American Performing Artists, who provided me with a grant to help cover the cost of travel for myself and a pianist I would be able to rehearse with prior. The wonderful pianist with whom I am privileged to be collaborating for the upcoming program, Crossing Over, Edmond Charles, agreed to prepare the music with me and travel all the way to California with me to share it. And the acclaimed composer as well as my dear sister in spirit, Jasmine Barnes, joined me to share her music and perspectives as a Black woman composing music and working with text from multiple sources— including our collaboration, "Taking Names."
I was a bit apprehensive about how the presentation would be received. My perception and experience with both academic and performance settings had imprinted an expectation that those present would be quick to scrutinize me to the full extent of their capabilities and opinions. And when I arrived and walked into the panel presentation for LA Opera's upcoming production of Omar, I was awestruck with the brilliance, talent and skill that filled the stage. The directors' insights into the difference of storytelling that our people have held in all manner of artistic traditions and the gifts there are within those traditions for audiences of all backgrounds resonates so strongly with how I want to share experiences with the world through art and music, whether or not it's mine to render. It was also clear and inspiring to know that there is at least one opera company, whose leadership has been predominantly White in the past, that is willing to fully yield license and leadership to the BIPOC artists for whom they have made space (in contrast to many whose declarations of solidarity have hardly inched toward or beyond their boundary of expedience and perceived profitability).
After this session, I attended multiple recitals and presentations— including a tribute to the late Dorothy Rudd Moore and others with a wide range of music by African American composers, dating back to the 19th century into the present day. Lectures explored the history and trajectory of spirituals for the concert setting, working through performance anxiety for singers, tools and traditions of vocal improvisation, and much more. What struck me most deeply in all of these recitals and lectures was the unwavering spirit of enthusiasm, respect, and celebration for what every person shared. There was no trace of ego or judgement in any of the space— an ethos I had yet to experience in all my years as a singer and I suppose you could also say, an academic. 
Our presentation was well-received, albeit cut a bit short and lightly attended due to rain and delayed recital schedules. And amidst this community of beautifully gifted people who accept and truly rejoice with one another in their artistry and knowledge, I was then able to step into a space of my own within. Secure in my convictions, my identity, my ever evolving journey, and my voice.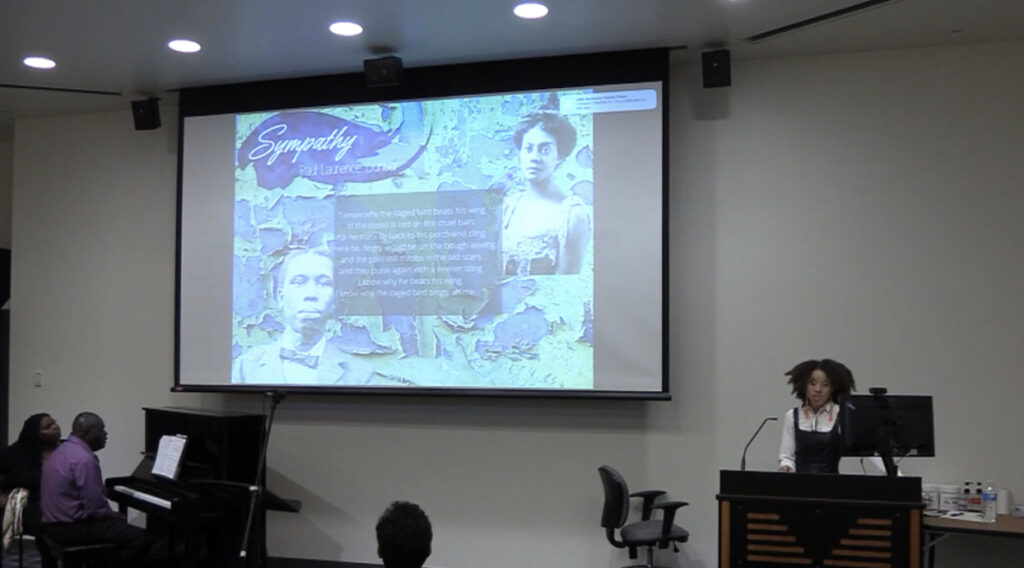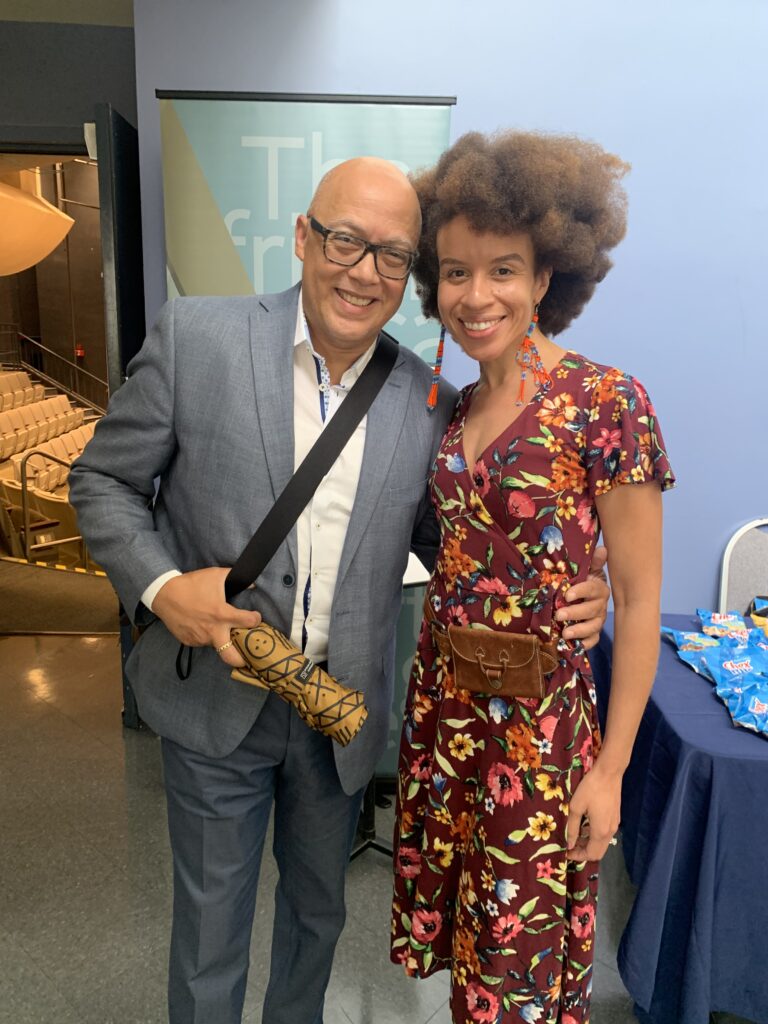 I am so grateful to the leaders, performers, scholars and attendees of this organization— especially the wonderful director of it all, Darryl Taylor, whose positive energy and nurturing demeanor set the tone to which we were all attuned. And I am ever grateful to the leaders of CAAPA who not only supported me with this endeavor and for whom I will deliver this presentation again in full March 8, 2023 at the CAAPA Cultural Arts Center in Maryland.