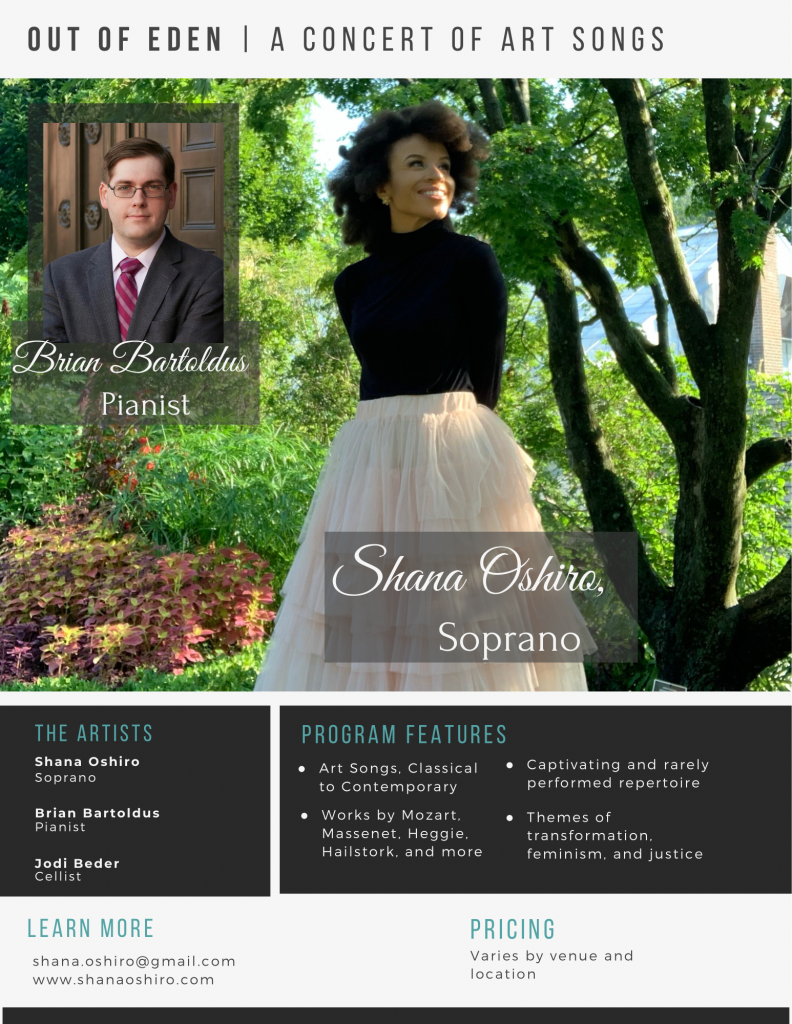 A Concert of Art Songs
Out of Eden is a concert of art songs which narrates a journey through death of self, transcending the blissful ignorance of idealism and oppressive patriarchal constructs. Behind these veils lies an elevated consciousness of one's connection to the world and the irrepressible compulsion to give and receive Love that will lift us all to a higher place.
Dr. Brian Bartoldus is an alumnus of Yale University with his D.M.A. in choral conducting. He is currently the Artistic Director of Handel Choir of Baltimore and has conducted various ensembles throughout the greater Baltimore/Washington area. His sensitivity to style and artistic intention across periods of classical repertoire sustain the richness of this program.
Crossing Over
A unique rendering of spirituals through the collaboration of piano, cello, and voice. Oshiro's versatile palette of vocal qualities sing the truth of human spirit, supported in improvised dialogue with Beder on cello as the voice of God/Source, with sweeps of glorious statements and union from Charles on piano that pronounce the unified consciousness of eternal spirit. This journey of spiritual struggle in the bondage of physical existence to eternal liberation of the soul even in this life is sure to inspire audiences of all backgrounds.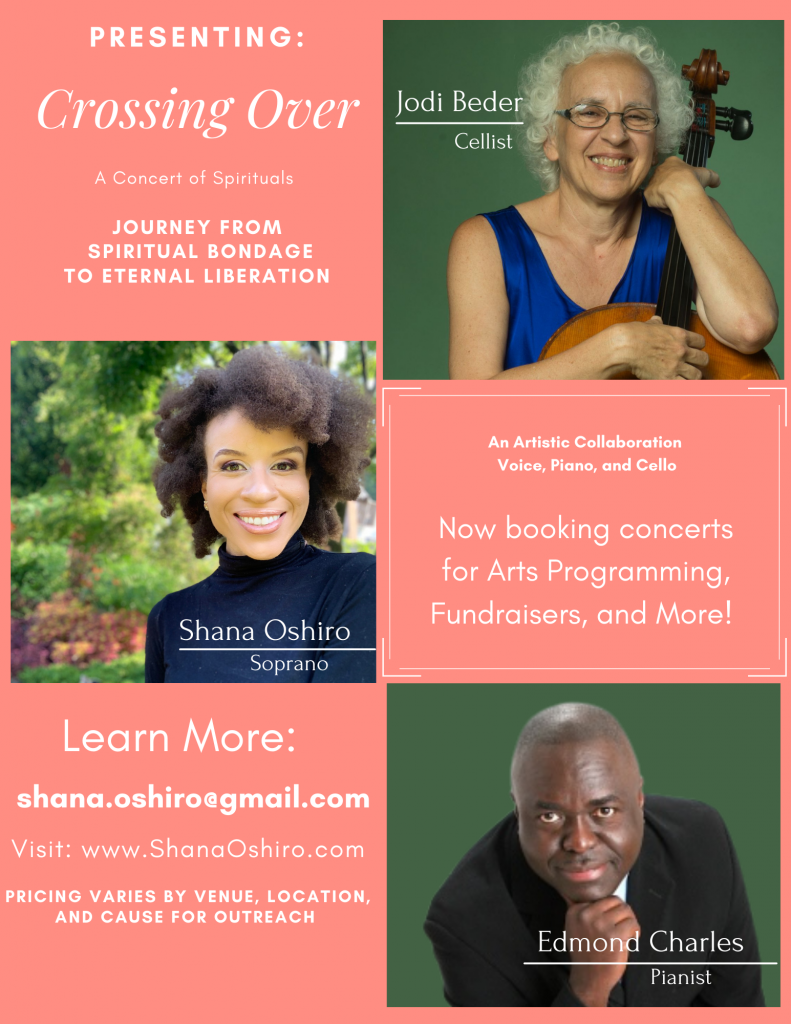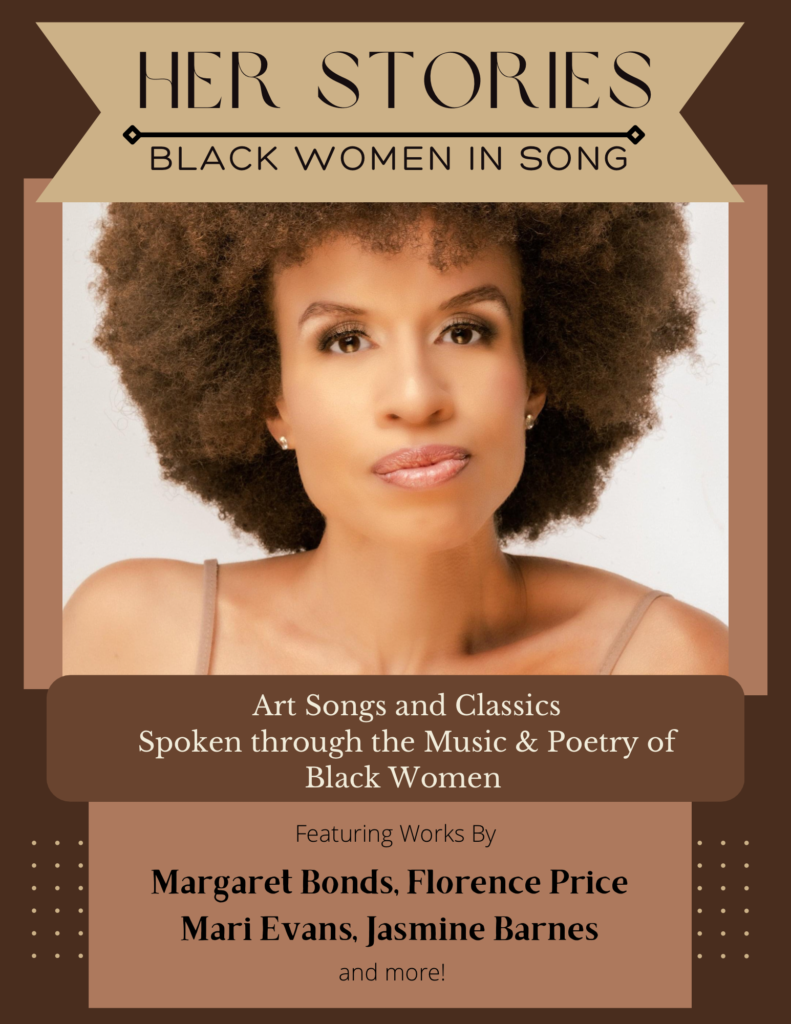 This program carries the audience through a journey exploring the feminine identity in Mind, Body and Spirit through the creative works of Black women.
* These programs are perfect additions to any concert season, as well as wonderful events for celebrations, fundraisers, and more. Reach out to schedule your concert today!